Psalm 102
18 Let this be recorded for a generation to come,
so that a people yet unborn may praise the Lord:
19 that he looked down from his holy height,
from heaven the Lord looked at the earth,
20 to hear the groans of the prisoners,
to set free those who were doomed to die;
21 so that the name of the Lord may be declared in Zion,
and his praise in Jerusalem,
22 when peoples gather together,
and kingdoms, to worship the Lord.
Two weeks ago my son asked if this is the apocalypse.
To be fair he is an 8 year old who is keenly interested in natural disasters, and three weeks ago the interest tipped into apocalypse. I had just previously defined a natural disaster as something that happens in one area whereas an apocalypse is something that happens to everyone.
When the sky goes dark and the stars fall from heaven it will be apocalyptic, not because the star is falling, but because when Jesus comes, Jesus will come for everyone.
Just when we think it's "every man for himself" just when we think we are saved or die by individual faith, Jesus reminds us that we are all connected. On the heels of Love the Lord your God with all your heart and all your strength and all your mind Jesus gives this prediction.
The sky will be falling, the powers in heaven will shake and Jesus will come. Jesus will come for the whole and entire earth. The elect will be gathered, but remember these last 2,000 years are our grace time for the elect to be fostered and grown. We thought world was ending with the death of Jesus Christ, but instead we are given more time to learn, and to be ready and to catch our breath.
This apocalypse is a hopeful one, because it will be like the fig tree budding into bloom. The apocalypse is hopeful because even when heaven and earth pass away the word of the Lord, Jesus Christ, will stand.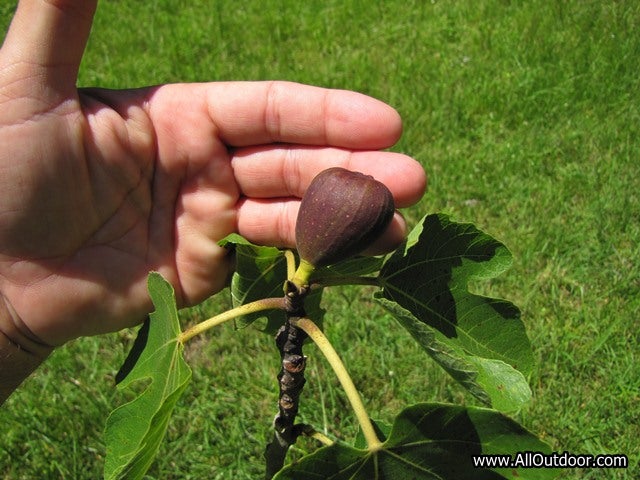 And this passage is hopeful because we are each, every one of us, told to stay awake. This means that it is not just one or two of us who are told to be ready, we are all told to be ready.
Jesus talks about great suffering—this part is scary. Because of this, every time the world suffers greatly, we wonder if it's the end times. Even though Jesus says right in this passage that nobody knows when the time will come. We are to be alert, because it will sneak up on us.
Keep awake Jesus says, before he prays at Gethsemane asking his disciples to stay awake with him. Be ready for the apocalypse: the revelation. 
The question isn't really is this an apocalypse, the question is are we awake? Are we watching for the budding of the fig tree, are we cultivating the kingdom of heaven or are we cultivating the seeds of faith.
Are we taking care of each other? Are we loving God? Are we living life like it is short and precious, are we treating each other like we are beautiful and beloved? Are we grounding ourselves in the stable Word of God?
Keep watch, dear Lord, with those who work, or watch, or weep this night & give your angels charge over those who sleep. Tend the sick, Lord Christ; give rest to the weary, bless the dying, soothe the suffering, pity the afflicted, shield the joyous; all for your love's sake. –Book of Common Prayer