Today I think that the most prescient thing God ever did was to hang their rainbow in the sky.
God knew what God was doing when they hung up the bow after the storms
Knowing that we needed the reminder that every storm runs out of rain–as Maya Angelou put it.
Knowing that it would be claimed and expanded by all of God's queer children, proclaiming that love is love is love is love and that God created a multiplicities of genders and sexualities–just like God created a rainbow with thousands upon thousands of hues and in-betweens.
We need rainbows, because God knew
Before sociological studies and microscopic and macroscopic science; before we did our Genesis job of naming all of the people, places and things of the world, you knew that very naming would make us create divisions.
Before we made elaborate charts to discover and explicate the mystery of the Trinity, God, you knew
You knew how much we need rainbows
You knew racism would be a stumbling block of sin,
that normalcy is a illusion of bigotry
that being neurotypical or not is a spectrum….which is another word for rainbow
and that gray can beautiful color, and sometimes we sit in the gray–
God I always imagine that the Trinity is gray, in between and a part of the rainbow world you created.
And God, you knew that you, the Almighty and Many Breasted God needed to symbolically and in all practicalities disarm Godself.
Promising never to send natural disasters as punishment.
Never.
And putting the most powerful weapon of the time, the equivalent of a gun, up. Forever.
Because if God can disarm Godself, then it is clear what we should do.
In the midst of horrific gun violence in the US, the state imbued violence in the United States and Colombia, and in the midst of border wars in Armenia-Azerbaijan, climate asylum and violence in Syria, and the oppression and apartheid conditions in Gaza.
God you know we need to figure out how to live in concert and beauty in rainbows–and how to first and foremost disarm ourselves as you did thousands of years ago.
Thousands of years ago.
God, thank you for your prescience.
And for all the rainbows
And for giving us the time.
And the promises within the rainbow, that it won't always be like this.
Help us embody your rainbow.
Help us to honor your rainbow.
Fill us with rainbows I pray.
Amen.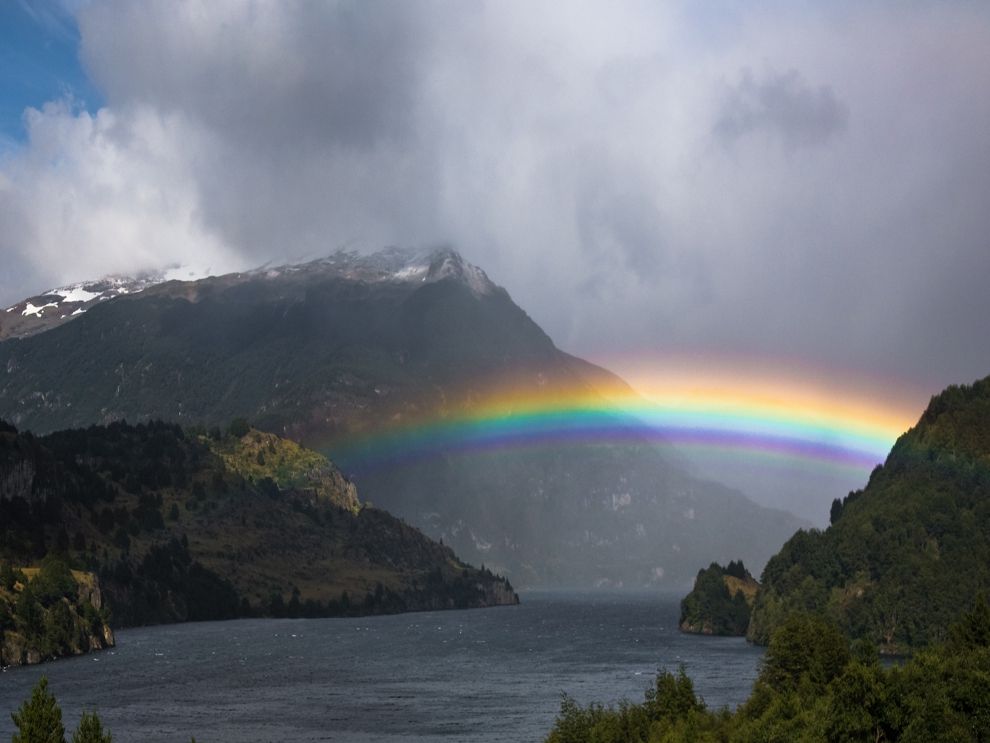 Feel free to Share/Adapt/Use this prayer with Credit to Pastor Katy Stenta