Additional Scripture
Meditative thought: Renew us with rocks and covenants and water and baptism. 
Call to Worship: 
There are so many places we can go and so many things we can do
As for me and my house we will serve the Lord
The worries of the world are temporary, we look to the eternal
Come let us worship the Lord. 
What is worship?
Its time spent with God
What a gift to worship God
Let us worship God!
Prayer of Confession
We confess that we don't know how to worship you. We spend a lot of time worrying about how to serve you. We forget that we renewed by worship. We are so human in scope, but when we spend time with your, remember how to worship, we are able to let go of worry, and give some of our burdens to you. Help us to worship you today and everyone, we pray.
For all that we've forgotten
Forgive us Lord of mercy
For all that we worry about
Forgive us Lord of mercy
For all the burdens that embitter us 
Forgive us Lord of mercy
For all those things that we judge others about
Forgive us Lord of mercy
Lord, let us confess that we belong to you. Help us to let go of all of those things in our lives that do not belong to you, and place those things in our heart that belong to you, we pray. 
Assurance of Pardon:
Remember, nothing separates us from God, God has promised us over and over again that we will always be God's People. Hear the Good News; In Jesus Christ we are forgiven.
Eucharist Prayer:
God of Abraham and Sarah, the one to whom Miriam sang after the liberation of the Hebrew People. You created us and loved us into being. You are our God, passing blessings throughout time and space, consecrating ordinary acts of eating bread and drinking wine, promising presence whenever two or three gather together in your name. We are here, in your name, we are gathered to taste your goodness. Please send your Holy Spirit on these elements so we can celebrate communion with one another and with you. 
Prayer of Dedication/Closing Prayer
Lord, help us to dedicate our full selves to worshipping and serving you here and in the world we pray. Amen
Food for Thought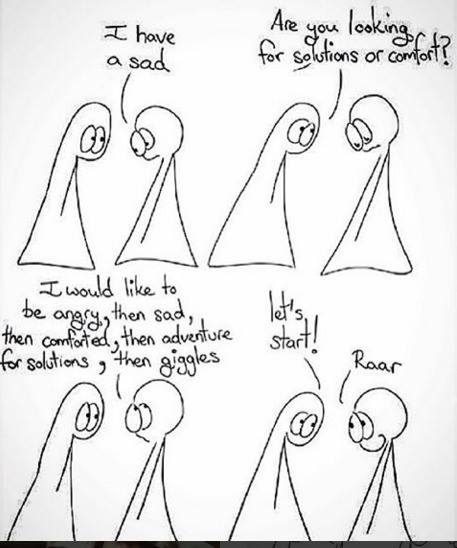 http://www.thingswithout.com/comic/311-a-sad/
Craft Idea: Draw something permeant on Rocks, Draw God's house with all the people God welcomes. Create a renewal of baptism and remind everyone that they belong to God.
Hymns/Music
BOW – The United Methodist Book of Worship
CLUW – Come, Let Us Worship (Korean)
MVPC – Mil Voces Para Celebrar (Spanish)
SOZ – Songs of Zion
TFWS – The Faith We Sing
UMH – The United Methodist Hymnal
URW – Upper Room Worshipbook
WSM  – Worship & Song, Music Edition
WSW  – Worship & Song, Worship Resources Edition
SoG  – Songs of Grace
| | | | | | | | | | |
| --- | --- | --- | --- | --- | --- | --- | --- | --- | --- |
| Joshua 24:1-3a, 14-25 | UMH | MVPC | CLUW | TFWS | SOZ | URW | WSM | WSW | SoG |
| Awesome God | | | | 2040 | | | | | |
| Battle Hymn of the Republic | 717 | | | | 24 | | | | |
| Christ Beside Me | | | | 2166 | | | | | |
| Come, Let Us Use the Grace Divine | 606 | | | | | 135 | | | |
| Dear Lord, Lead Me Day by Day | 411 | | 100 | | | | | | |
| Freedom Is Coming | | | | 2192 | | | | | |
| Guide Me, O Thou Great Jehovah | 127 | | | | | | | | |
| Holy Ground | | | | 2272 | | | | | |
| I Have Decided to Follow Jesus | | | | 2129 | | | | | |
| I Will Trust in the Lord | 464 | | 292 | | 14 | | | | |
| Lord, What a Cloud of Witnesses! | | | | | | | | | 55 |
| Near to the Heart of God | 472 | | 324 | | | | | | |
| O Happy Day, That Fixed My Choice | 391 | | | | | | | | |
| One God and Father of Us All | | | | 2240 | | | | | |
| Stand Up and Bless the Lord | 662 | | 128 | | | | | | |
| Surely the Presence of the Lord Is in This Place | 328 | 344 | 215 | | | | | | |
| The Family Prayer Song | | | | 2188 | | | | | |
| The God of Abraham Praise | 116 | 28 | | | | | | | |
| We Believe in One True God | 85 | | | | | | | | |
http://www.carolynshymns.com/choose_this_day_the_one_youll_follow.html
to tune "Infant Holy, Infant Lowly"
Joshua 24:16
 From God Shall Naught Divide Me.

 

The Lutheran Hymnal 39

393
 
Joshua 24:16
 From God Shall Nothing Move Me.

Lutheran Service Book 713/Lutheran Worship 409

 
409
Commentary
http://www.patheos.com/blogs/livingaholyadventure/2017/11/adventurous-lectionary-november-12-2017-pentecost-23/ (below)
Sample: Paul Tillich saw our god-visions in terms of our ultimate concern, that is, what we are willing to live or die for, the primary objects of our loyalty. What we worship and treasure shapes our character. Anything that demands exclusivity or primacy focuses our spirit. Placing the one God above all others orders our lives and enables us to live globally as well as locally, transcending the individual ego in light of larger visions. Yet, exclusivity can also lead to violence and displacement as it did in the Israelite occupation of Canaan. Joshua demands a choice. There is no "cheap grace" here; following your god's path is not optional, and there are consequences to serving the "wrong" deities.
Full content from https://www.pulpitfiction.com/notes/proper27a (below)
INITIAL THOUGHTS
"As for me and my house, we will serve the Lord," makes a beautiful arts and craft project to hang in your home.  Somehow, I feel like this cheapens the solemn act of covenant that happens here.
BIBLE STUDY
Literary Context

Near the closing verses of Joshua.  One of the last things he does alive. Before it closes, they bury the bones of Joseph in the promised land
Promise of Genesis: You will be a great nation in this land.
Genesis closes with a great nation in the wrong land
Exodus closes with the nation on the border of the land.
Joshua is the story of possessing the land.  It contains some of the most disturbing parts of the Bible. They are now a great people in the land

Do you read Joshua as God ordaining horrendous violence OR do you read Joshua as a history of the victors justifying the violence they used to win?  Is there another way to read Joshua?

Lectionary Issues

The verses cut out are a retelling of the history of the people.
Verses 4-12 retells Exodus and Joshua.
Focus is on God's work, "I sent.. I plagued… I brought… I handed…"

"I gave you a land on which you had not labored, and towns that you had not built…"

Not a self-made nation
God reminds them that their existence is dependent upon God, and God alone.
NRSV and CEB translates: "Now go and revere the Lord."

CEB Study Bible note: "The word revere is sometimes translated 'fear,' but the rendering here is most helpful.  The term has to do with the reverence and honor for God seen in complete devotion."
"Fear the Lord," seems to be in direct contrast to Jesus' call to "Fear not."  How are these things related?  Does this reveal the nature of God that is changed from the Old and New Testaments?  Is Jesus claim to "fear not," go against the OT claim to "fear the Lord."  Or is it a misunderstanding of the OT's use of the word 'fear.'  There is no way that Jesus is saying "Respect Not," or "Be irreverent."  Or maybe he is saying, "lighten up."

Joshua puts forth a choice: "Serve the Lord" or "serve the other gods."  You cannot serve both (reminiscent of Jesus' claim that no one can serve two masters)

Joshua: "My family is going to serve the Lord.  What about you?"
People:  "Of course we'll serve the Lord, he's awesome."
Joshua: "I don't think you realize what you're saying.  Serving the Lord is really hard, and he'll get extra pissed if you promise to serve him, and then don't."
People: "No really, we will serve the Lord."
Joshua: "Alright.  Let's mark this agreement with this big rock just in case someone forgets.  And by 'someone' I mean you, because God won't forget."
PREACHING THOUGHTS
What does it mean to "serve the Lord?"

Put away other gods. – What is the modern equivalent of putting away other gods?
"Inner devotion can be so vaporous, so vague and unmeasurable, that it is meaningless.  Perhaps for that reason verse 14 recalls Genesis 35:2-4, in which Jacob leads a ceremony of collecting and burying idols.  Joshua 24:14 may suggest a ritual removing of gods that might compete with the Lord as a sign of exclusive devotion.  This can be important for contemporary people of faith who find it difficult to reject the pervasive societal and cultural influences that mitigate faith in God" (Jerome Creach, Interpretation: Joshua, p. 125).

This sort of ritual burying of false idols could have some potential for modern worship services, but could also slip into 'book burning' type of ritual that could be counter productive.

Is a wall hanging a pleasant reminder of the covenant, or a cheapening of what is meant?  It depends on the motivation, and the heart of those in the covenant.

An analogy: "A fitting similitude for modern people is the relationship of a person to a passionate lover.  If the relationship leads to a marriage covenant, certain formal agreements apply.  The obligation to the lover, however, is not fulfilled by mechanical compliance with stipulations.  Imagine the absurdity of a partner in marriage greeting the spouse at the end of the day, 'My commitment to you is complete today because  I have not committed adultery.'  The relationship requires multiple expressions of love that can never be legislated fully.  Moreover, the passion of the lover is naturally expressed as anger if the partner ignores or neglects the relationship" (Creach, p. 127)
Whole content from https://lectionarylab.com/2014/11/03/year-a-the-twenty-second-sunday-after-pentecost-november-9-2014/ (below)
Teaching the Text
by the Rev. Dr. John Fairless
Joshua 24:1-3a, 14-25
"Third time's a charm!"
I've heard that all my life, though I've never thought much about the meaning (or original context) of the phrase. I suppose usually we mean it as either a token of good luck or persistence. Of course, I've also always heard that "the harder you work (persist), the luckier you are."
Whatever the deepest meaning may be, Joshua makes the Israelites commit three times to follow Yahweh. I guess he didn't want any backing up later…nobody saying, "Well, you didn't tell us it would be this hard!"
Whole content from http://montreal.anglican.org/comments/archive/apr32m.shtml (below)
Joshua

Joshua tells of the conquest of the Promised Land (Palestine). God had promised to their forefathers that they would one day occupy this territory. The book begins with the crossing of the Jordan. It then relates the stories of military victories, achieved under his guidance, through which the people of Israel came to control all of the hill country and the Negev Desert. It describes the allotment of land to each of the tribes and ends with Joshua's final address to the people.

Joshua 24:1-3a,14-25

The people of Israel are now residents of Canaan. According to this book, the conquest is complete. The land has been divided among the tribes. We leap forward to the final chapter of the book. The people (or their representatives) gather at Shechem, on the eastern edge of the hill country, some 50 km (30 miles) north of Jerusalem. Shechem was the site of a pagan shrine. Here Abraham built an altar to commemorate his meeting with God; here Jacob, returning from Haran, set up camp, bought land, and erected an altar; here Joseph was buried. Our reading describes a treaty between God and his people, in the general style of treaties between a victorious king and a vanquished people, vassals. Such treaties say: in return for protecting you …, you are obligated to … But what really matter to us are the differences from a typical treaty, what makes this an agreement between God and Israel.

In v. 2, God's titles are given. ("Terah" was Abraham's father, who "served other gods".) Vv. 2-13 is the whereas section: the background, the reason why the parties wish a treaty. V. 14 states Israel's obligations: "to revere the Lord …". V. 22 speaks of witnesses, but (then and now) it is odd that the witnesses are parties to the agreement. This treaty, unlike others, is light on the curses: what will happen if either party breaks the oath; v. 20 says "if you forsake the Lord …" But this verse is discordant with the rest of the reading and with Israel's experience during the Exile, so perhaps it was inserted later, as a lesson for people of a later age who were straying from worshipping God. V. 25 says that the treaty was ratified, together with subsidiary documents.

Vv. 14-20 are really separate from the treaty. The people have a free choice as to whether they worship God or the local gods, but Joshua and his household elect to serve God (v. 15). The people, recognizing all God has done for them, do choose to serve him. ("Beyond the River": the river is the Euphrates, so this refers to Aramea, the land to the north. The "Amorites", vv. 15, 18, appear to be an indigenous people of the Promised Land.)
Verse by verse word study: http://montreal.anglican.org/comments/archive/apr32l.shtml
Full content from http://wiki.faithfutures.org/index.php?title=Proper_32A#First_Reading:_Renewing_the_covenant (below)
First Reading: Renewing the covenant
The OT reading from the RCL invites us to reflect on the theme of covenant renewal, and specifically renewal of the covenant as the people of God near the end of the beginning.
As the biblical narrative of Israel's origins tells the story, the 12 tribes of Israel (under the leadership of Joshua/Jesus) have now taken possession of the land. They have worked together for the common good, and they have overcome great obstacles (with the assistance of their god, Yahweh). All they hoped for is now in their grasp. The land of promise is theirs.
All of us familiar with the story know it was too good to be true, and the ensuing narratives will show a never-ending struggle to retain the land and sustain anything like a viable sense of being the covenant people.
Even the collective promise to put away (finally? after all these years?) the pagan gods of their ancestors has no substance. Later episodes in Judges, 1 & 2 Samuel and 1 & 2 Kings—not to mention the testimomy of the prophetic literature—show that ancient Israel and Judah were attached to their plethora of deities (as well as their sacred images) until at least the time of the Exile.
Even so, the story in Joshua 24 is a classic scene in which the essence of Israel's faith is proclaimed:
gratitude to Yahweh for past and present blessings
a sense of collective vocation/identity
a rejection of other gods, and their sacred paraphernalia
commitment to serve Yahweh and no other gods
Full content from https://ralphmiltonsrumors.blogspot.com/search?q=joshua+24 (below)
The Story (from the Revised Common Lectionary) Joshua 24:1-3a, 14-25 and Matthew 25:1-13
Here's an amazing coincidence. Deuteronomy 30 says that Moses closed his career by urging his people to "Choose life!" Here, Joshua ends his leadership by demanding, "Choose whom you will serve!"
It could be Joshua's spin-doctors still trying to show that their leader was a worthy successor to Moses.
Or it could be that every leader needs to confront her/his followers with the need to choose. Don't drift. Choose! Choose now! And then run your life accordingly.
I would hope to dramatize that message with video clips from television ads (copyright be damned – they put them out there to be seen!). All those ads say, "Choose! Choose ME to be beautiful, to be sexy, to be healthy, to be powerful… to be loved…"
If TV ads prove technically impossible, I could resort to glossy magazine ads.
We also need to say, "Choose!" But the real choices are not which product to buy, but which values, which standards, which way of life. Will we support a culture that deals with short-term interests and selfishness, or will we promote long-term values that will benefit all of God's creation, including us?
As Joshua says, whatever our decision, our life choices make us witnesses against ourselves.
Jim Taylor
It seems to me the Joshua and Matthew readings come together to form a couple of parables with strong contemporary relevance. It's important to notice that Joshua is not calling on the folks to choose between God and no god. The choice is between God and gods – the gods of fertility and prosperity.
So why not paraphrase the Joshua reading and where he refers to the gods of fertility and prosperity, talk instead of the gods that rule the shopping malls, the car dealerships, the real estate market and yes, in these days especially, the stock market. I might ask them to take out their favorite credit card and look at it while I read the paraphrase.
Be sure to include the built-in warning that's in the story. Don't make pious little promises you don't intend to keep, because they'll come back and bite you.
And Matthew's story about the bridesmaids – try not to tell the one about the preacher who asked a group of young men, "Would you rather be with the wise bridesmaids and their lighted lamps, or would you rather spend the night in the dark with those foolish bridesmaids?"
The story reminds me of the geezer who was asked why he spent so much time reading the Bible and doing church stuff. "I'm cramming for the finals!" he said. Or the person who said, "I'm going to stop procrastinating. As soon as I can get around to it."
This story connects with the Joshua passage in reminding us that good intentions about future changes in our lifestyle or habits are quite irrelevant. The promise must be made in the present tense.
Ralph Milton
Following musings on a cruise, also on https://ralphmiltonsrumors.blogspot.com/search?q=joshua+24
The Joshuas among us demand that we choose – and we do choose. Whatever is the most fun and the least hassle.
Don't read this as a grumpy, green-eyed rant about folks who have things we covet. It is a lament for the living that is lost. It is a lament for people who "laugh, but not all of their laughter. Who cry but not all of their tears." (Kahil Gibran)
It is a lament over the dull-eyed wanderers who have made their choice about who they will serve. They spend their days moving from one amusement to the next. They spend their evenings mindlessly pulling the handle of a slot machine. They spend their nights in drugged and dreamless sleep.
And they tell themselves.
"I must be happy, because nothing hurts."
Soft Edges – by Jim Taylor
Getting a Grip on Gravity
Around the time of Moses, the ancient Egyptians worshipped the sun god Ra. They were smart enough to recognize that all the other gods that people worshipped – gods of wind, fertility, river, storm, etc. – all depended on a single source of heat and light, the sun.
Moses may have adapted the concept of monotheism – one God, and only one God – from the Egyptians; he was raised in the Pharaoh's palace, after all. Or he may have borrowed it from his Midianite father-in-law, Jethro, after Moses fled from Egypt as a wanted-dead-or-alive murderer.
Or, of course, he may have received his revelation directly, just as the Bible relates, from a burning bush in the middle of the desert.
There's a growing trend among some environmental movements to worship Ra again. They recognize that everything on this earth – plants, animals, insects, fish, and yes, humans too – depends on the sun for life.
Without the sun, there would be no photosynthesis and no plants. Without the sun, we would be a sterile rock hurtling through frozen space. Without the sun, water would not evaporate, form clouds, fall as rain, run as rivers, or irrigate our fields.
Even the fossil fuels that our industrial civilization depends on are simply solar energy that fell on the earth millions of years ago.
Some people claim that if we could more efficiently capture the energy that reaches the earth from the sun, if we could store it, convert it to heat and electricity, we would have no need for fossil fuels.
With no pollution, they insist.
But if I were going to worship something other than God, I think I would choose gravity.
That thought occurred to me the other day, while taking the dog for a walk. We go down a steep little trail that the municipality kindly graveled a few years ago.
The top end of the trail has no gravel left, though. Because every time I put my heel down, it crunches a small mound of gravel ahead of it. Thousands of foot-falls over the years have moved the overlay of gravel steadily downhill.
Gravity does more than just drop apples on Isaac Newton's head. It causes water to flow downhill, carving ravines and canyons. It causes cliffs to crumble. It wraps a thin skin of atmosphere around the earth.
It holds the earth – and the other planets – in stable orbit around the sun.
Indeed, gravity brought the sun god Ra into being, by compressing the solar gases until they ignited the fusion furnace that still gives us light and heat.
Gravity is the only thing that escapes the clutches of an astronomical black hole.
Physicists speak of four forces. Compared to the "strong force" that holds atomic nuclei together, gravity is considered a very weak force.
Yet gravity surrounds us, envelops us, so completely, so universally, that most of us are completely unaware of its presence.
Which is, now that I start to think about it, a pretty good description of how most of us perceive God, too.
Another commentary, incl. address of the problem of the incomplete conquering of the Canaa  http://www.workingpreacher.org/preaching.aspx?commentary_id=3465
Excerpt from http://www.workingpreacher.org/preaching.aspx?commentary_id=2602 (below)
The place in the story
We are at the end of the story of Joshua and the Israelites' conquest of the Promised Land. In fact, we are well after the period of invasion and warfare, "a long time afterward, when the Lord had given rest to Israel from all their enemies all around, and Joshua was old and well advanced in years" (Joshua 23:1). All the tribes have gathered at Shechem, a point right in the middle of the land and right between Mt. Ebal and Mt. Gerizim, where Joshua had previously renewed the covenant with the people (Joshua 8:30-35). Joshua had already spoken to the leaders of all the people in chapter 23, right before our passage, had given what had seemed to be his final words, in awareness that he himself was shortly to die (23:14). He had given them stern warnings to follow the law of Moses, laying out the severe consequences should they fail to do so, concluding with, "you shall perish quickly from the good land that he [the Lord] has given to you" (23:16).
Yet here in chapter 24 Joshua speaks again. This time he speaks "to all the people" (Joshua 24:2), and he speaks not from himself but as a prophet: "Thus says the Lord," begins his speech. The speech from v. 2b through v. 13 consists of a first-person narrative — from the perspective of God — of the mighty acts God had accomplished from the time of Abraham through the conquest of the land. It emphasizes throughout that the whole history was God's doing, not the people's: "I brought you out" (v. 5); "I destroyed them before you" (v. 8); "I rescued you" (v. 10); "I sent the hornet ahead of you" (v. 12); culminating with, "I gave you a land on which you had not labored, and towns that you had not built, and you live in them; you eat the fruit of vineyards and oliveyards that you did not plant" (v. 13). The speech contains no admonitions, instructions, or warnings, not even including the giving of the law in its account. None of Israel's failures along the way are mentioned, either. It is a straightforward, powerful narrative of God's presence with and action on behalf of the people….
How do we remember?
The question for the people, then, is how they will remember their history and whether this history of God's acts will be the basis of their identity going forward. Here we ought to see ourselves in a similar position, for the question of how we narrate our own past and present, and how we see God working in them, is a perennial question for Christians….
Moreover, the question is always before us in our daily lives. Can we narrate the story of our own lives as the mighty acts of God? We might think of the question in terms of our individual lives, but Joshua put it to the people as a whole. We thus might better think of the question corporately, as a church. How can we narrate our history as a people and our lives together going forward as God's work among us?…
The response
The people shined in their response to Joshua: "Far be it from us that we should forsake the Lord to serve other gods" (Joshua 24:16). They summarize Joshua's (God's) account of their history as their own (vv. 17-18a) and then conclude, "Therefore we also will serve the Lord, for he is our God" (v. 18b). Joshua is not satisfied, for he then goes on to give all the warnings we might have expected already (vv. 19-20), but the people are emphatic in their commitment to the Lord (vv. 21-24), and the exchange concludes with a covenant renewal (vv. 25-28). Nor was this mere lip service, for v. 31 then tells us that "Israel served the Lord all the days of Joshua, and all the days of the elders who outlived Joshua." This was a great moment in the history of Israel, one of those all-too-few times when the people really got it right. The story stands as an example and a charge to us: Will we serve the Lord or the gods of our times?
Sample from http://words.dancingwiththeword.com/2015/08/do-i-choose-or-am-i-chosen.html (below)
Did I choose or was I chosen?
It seems to me this is what Simon Peter finds himself struggling with today as he hears Jesus' demand to choose. For he responds by saying there really is no choice at all, even though others have clearly chosen not to follow. And as Jesus points out, the twelve were chosen, yes. But one of the twelve chose another way.
So I expect in the end it is perhaps some of both. Indeed, it goes without saying that out of great love, God has chosen us all. And yet, at the same time, you and I are called to choose every day 'whom we will serve.'
And so I am called to wonder every day as I begin a new day:
Will I choose to live in kindness or will I let old hurts taint my responses to those around me?
Will I close my office door or will I respond to the cry of pain in the outer office? Or on the other end of the phone line? Or in our neighborhood and beyond?
Will I work for justice in the world or will I cower in my fear that I might offend?
Will I entrust to God a portion of what I have been given or will I hoard it all away in fear?
Will I begin and end my day in prayer or will I try to go it alone?
And on and on…
Oh yes, with Joshua and Simon Peter we do choose 'who we will serve — who it is we will follow.' This being so, I thank God every day that God made the ultimate choice for me first. Because of this, all of my choices every day are made under a benevolent cloud of grace.
Indeed, we have before us now a central question for people of faith and so it is so vitally important to keep it before us. For while God did choose us, you and I are called to choose how we will live out the joy of having been so chosen. Shall I, shall we, live it in hope and love and promise? Or shall we not? Either way, what will that look like?
Do we choose or are we chosen? What do you think? What stories from your own experience shape your thinking on this?
What does it look like to 'choose' to serve God in the day to day? What choices are you faced with even now?
Another take on choosing, this one on free human choice over God's provenience is found at http://www.workingpreacher.org/preaching.aspx?commentary_id=2215 and includes this commentary:
In verse 14, where Joshua urges the people to fear and serve the Lord. "Serve God" becomes the core refrain of Joshua's message. He repeats the word twice in verse 14, and it appears three times in the subsequent four verses. Serving God means worshipping God alone and not other gods. Indeed, Joshua's admonition to serve other gods includes instructions to "put away" those gods that their ancient ancestors served and that their more recent ancestors served in Egypt (Joshua 3:14).
But the semantic range of the Hebrew word ?abad includes both "worship" and "serve," and in the book of Joshua it makes sense to translate — and understand — it as service because of its proximity to Exodus. The Israelites have been freed from slavery in Egypt, but their freedom is not absolute. Rather, they move from being Pharaoh's servants to being God's servants. Unlike the type of slavery and service they provided in Egypt, however, this time they must choose to serve God.
And Joshua presents this as a genuine choice, not something they are compelled to do. In fact, the Hebrew of Joshua 24:15 puts it starkly, "it may be evil in your eyes" to serve God! The NIV and NRSV soften the language, with the NRSV saying, "if you are unwilling," and the NIV saying, "if it is undesirable to you," but the ESV and the KJV present the difficulty more literally. Maybe it is not a good thing to serve God! Maybe it seems bad to serve God! Joshua ends the verse by presenting his own choice: he, and his house, will serve God.
Perhaps unsurprisingly in the light of Joshua's rhetorical challenge, the people affirm that they will never forsake the Lord and serve other gods. But they are not only imitating their leader, because they have their own reasons. In verses 17-18, they recall what God has done for them in the past: bringing them and their ancestors up from Egypt out of slavery, doing great signs in their sight, protecting them along the way and among the people, and driving out the people in the land. Because of what God has done for them, they choose to serve God. And, in verse 18, they add another reason, "For he is our God." This God they choose to serve is their own, personal God.
The other lectionary passage from year B ends with that verse, with the people making the positive affirmation that they will serve the Lord. This one continues, almost humorously. Joshua had laid down the challenge in verses 14-15 — to serve God — and the people have said they would in verses 16-18, but in verse 19, Joshua tells them, "You cannot serve the Lord!" He goes on to explain that God is holy, and jealous, and if the people forsake God, God will not forgive. To Joshua's word that they cannot serve the Lord, the people respond (with indignation?), "No, we will serve the Lord" (Joshua 24:21).
It seems unlikely that Joshua is merely practicing reverse psychology. Instead, Joshua is proving the people an opportunity to reaffirm their choice. They have already said, once, in verse 18, that they will serve God, but after Joshua's rejoinder, they affirm it two more times in verse 21 and in verse 24. Their three-fold affirmation to serve God is followed by the official covenant making ceremony, writing down the words, and setting up a stone as a witness.
http://www.workingpreacher.org/preaching.aspx?commentary_id=1371 excerpt below 
Joshua has gathered together all the tribes of Israel at Shechem, the place where, long ago, God had appeared to Abram and promised the gift of the land (Genesis 12:6-7). Abram built there an altar, the first sanctuary to Yahweh in the land of promise. In the book of Joshua we learn that the Lord has also designated Shechem as a city of refuge, a haven that interrupts and transforms a landscape marred by violence and revenge (Joshua 20:7).
Joshua now gathers the people in this city that orients them to the boundary between justice and mercy and beside the altar that commemorates God's revelation and promise and their ancestor's worshipful response.  At the moment of decision the people are surrounded by physical reminders of God's revelation and promise and oriented by their own shared practices of worship, justice, and mercy.
The leaders of the community are also such a physical reminder. Joshua summons the elders, heads, judges, and officers to station themselves and stand upright in the presence of God (24:1). These individuals possess wisdom and memory, live as visible examples of covenant faithfulness, dedicate their lives to justice, and are entrusted with responsibility for the people's welfare. They commit their bodies, hearts, and minds to bridge the space between heaven and earth and draw their people closer to God.
The opposition between worship and slavery rises to the fore.
The editorial shaping of the lection moves the hearer past God's first-person account of what God has done for Israel's past generations and given to the present generation. The emphasis falls instead on what the people will do.
The threefold repetition in one verse (24:14) of the Hebrew verb 'abad sharpens the focus. The verb occurs six more times in the lection (24:15-18; the related noun 'abadim occurs once). The range of meanings for this verb includes "to be a slave", "to serve", "to work", and "to worship." The conceptual link between worship and slavery may seem obscure or theologically distasteful, but it is critical for understanding the choice Joshua offers the tribes of Israel. They can and will give their whole selves to one kind of relationship only. Worship of false gods is slavery to human artifice and self-interest. Joshua calls Israel out of bondage into the freedom of life in covenant with God.
Joshua's call to worship Yahweh in integrity therefore entails putting away (vehasîrû)  the gods "your ancestors" worshipped in Mesopotamia and Egypt (24:14). This instruction echoes an earlier command. In the book of Genesis, Jacob instructs his household to put away foreign gods (Genesis 35:2), and he hides the gods beneath the oak at Shechem (35:4), in the very ground on which the tribes now stand. The preacher who now summons the congregation to choose worship of God must also reveal the false gods hidden like landmines in the ground beneath their feet.
The people speak their reasons and tell their story in their own words.
The elided divine speech in Joshua 24:2b-13 offers God's version of the story and suggests reasons, from God's point of view, why the Israelites should now choose to serve God. But to arrive at their decision in true freedom and integrity, the people must tell their own story and declare their own reasons.
They begin by naming the relationship that has claimed them and allows them to claim God for their own: "Yahweh is our God" (24:17). They then profess that God brought "us" and "our fathers" up from Egypt, from a house of slaves. The people who stand before Joshua never set foot in the land of Egypt (except possibly Caleb, see Deuteronomy 1:36), but they remember this passage to freedom. They testify to miracles worked in their sight and to God's care for them on the road and in their crossings.
Only after the tribes have told the story in their own words do they declare their commitment to serve Yahweh (Joshua 24:18). This declaration is climactic, but not the last word. Three words follow, highlighting once again the relationship that is the ground for every free choice this people makes: "Because [Yahweh] is our God" (24:18).
Brief commentary from Brueggemann https://www.huffingtonpost.com/walter-brueggemann/joshua-2413a-1425_b_1070263.html (excerpt below)
Joshua attests to his community that he and his household have chosen covenantal life with YHWH, the God who has given both the land and the commandments of Sinai. But he fully recognizes that other choices are available, other gods and other ways of life. And a decision must be made! Israel, and the church, must decide again and again about identity, about defining passions and loyalties. And beyond religious community, the civic community continually needs to decide again what kind of society it intends to be. This decision may be made in a formal ceremonial way, thus we have frequently reiterated patriotic occasions. But more powerfully, these decisions are made by public action, by policy formation, by budget priorities, and by the shape and nature of the infrastructure of the community….
What this God requires is a life-commitment that will impinge upon every dimension of public life — social, political and economic. This God, so says Joshua, is uncompromising. With YHWH it is "all or nothing," no casual allowance for accommodation. What is at issue is a jealous God who is committed to neighborly justice and the organization of the economy for the sake of the weak and vulnerable (thus the testimony of the book of Deuteronomy that stands behind this narrative chapter). But the other gods, the totems of agricultural self-sufficiency, do not require such neighborly passion. The either/or that Joshua presents has immediate practical social consequences. A decision for YHWH entails socio-economic justice. A decision for the "other gods" leads inevitably to socio-economic exploitation, the accumulation of wealth at the expense of neighbors. Such a "religion" without commitment to social justice will eventuate in communities of economic failure, such as we now witness in Reading.
Brueggemann on scarcity and abundance https://www.religion-online.org/article/the-liturgy-of-abundance-the-myth-of-scarcity/
Another commentary raising questions about Joshua's depiction of the victory over the Canaanites: http://www.patheos.com/resources/additional-resources/2011/11/whom-will-you-choose-john-holbert-11-02-2011.aspx?p=2
African American commentary on the passage*** http://www.theafricanamericanlectionary.org/PopupLectionaryReading.asp?LRID=167    
Australian resource with links***
http://otl.unitingchurch.org.au/index.php?page=joshua-24-1-25
Quoting MLK about choice: http://www.workingpreacher.org/.aspx?commentary_id=378
Another Working Preacher commentary http://www.workingpreacher.org/preaching.aspx?commentary_id=175